Automotive Locksmith Services
Our Car Key Locksmith Solutions in Los Angeles
Night or day, we'll get there without delay!
Let's accept it. Losing your car keys or being locked out of your vehicle is nothing short of nightmarish.
A meeting you've to attend. An event where your presence is important. A dinner you are taking your kids to. All those plans come to a sudden halt because you just can't get there on time.
And when you do decide to call an automotive locksmith, the thought of them taking hours to reach you forces you to bang your head against the wall.
We understand how frustrating all this is, and that's why we're bringing our rapid, licensed, and reliable automotive locksmith services in LA that offer you the convenience you need to get out of unwarranted situations.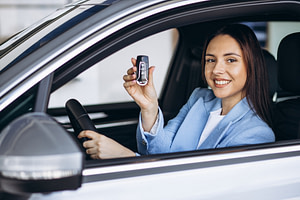 No matter where in Los Angeles you're, we'll reach your destination in a matter of minutes and utilize our advanced equipment to resolve your car key issues instantly.
Our Expertise
Locked out of your vehicle and don't know how to get in? LACA Locksmith Guys have got you covered 24/7. Our reliable technicians in LA come to your destination instantly and use industry-approved unlocking devices, including pump wedge, RollJam equipment, and wireless keys. The unlocking process is carried out carefully to ensure zero damage to your vehicle.
Whether it's a truck, van, sedan, or SUV, we can unlock everything to bring the peace of mind you've been looking for.
Car Key Replacement – Read more↵
Losing or breaking your car keys is nerve-wracking. But with our car key replacement services in LA, you'll get new keys and eliminate your unending frustration in no time.
Our unique strength lies in having state-of-the-art cloning machines that produce perfect copies, no matter the type or model of your vehicle. And we aren't the ones charging huge sums for the replacement. We strive to leave a lasting impression and offer everything at a cost that doesn't break the bank.
Remote, non-remote, mechanical, transponder –we can replace everything without a hassle!
Car Key Duplication – Read more↵
It's always better to have duplicate keys to deal with emergency lockout situations without panicking.
At LACA Locksmith Guys, we make flawless, fully-functional duplicate keys for a wide variety of vehicles. Our goal? To help you have a solid backup plan if an unwanted situation arises.
We've got traditional and laser key cutters that finish calibration, placement, orientation, and duplication with razor-sharp precision. We also have a range of blank keys from major car manufacturers, implying that you won't have to wait for hours to get duplication done.
Program Car Key and Car Key Fob – Read more↵
Car key programming is a service that involves reprogramming or synchronizing the electronic chip inside your car key to match the immobilizer system of your car. This process is necessary if you need a new car key or if your existing key is not working properly.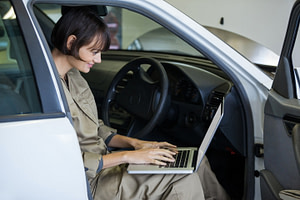 Car key programming can be necessary for a variety of reasons, such as if you lose your keys, if your keys are stolen, if your keys are damaged, or if your car's immobilizer system malfunctions. It is important to have this service performed by a professional to ensure that your new or reprogrammed key works properly and does not damage your car's electrical system.
Ignition and Car Door Locks Repair / Replacement – Read more↵
Whether it's a key jammed in the ignition or a door lock that's not working, we've got the experience and tools to get everything up and running.
Our technicians tap into their knowledge to understand your vehicle's unique mechanism and utilize leading-edge ways to furnish the job in a single visit.
For a car door repair service that is safe, affordable, and reliable, you can't beat LACA Locksmith Guys.
Why Choose Us
We aren't your average locksmith company in LA using outdated tools or offering lazy, rough work. We call upon our innovative approach and complete your jobs with unmatched precision.
Transparent Dealing
Transparency builds trust. We're honest in all our dealings and don't charge hidden costs. You'll only pay what you've been promised.
Round the Clock Availability
You don't have to panic if your car key issue arises late at night. We're available 24/7 and ready to serve you whenever you need us.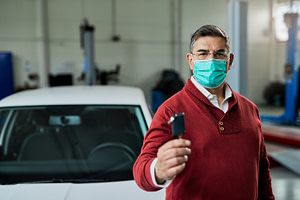 Instant Response
Nobody likes long waiting hours. We pride ourselves on getting to you instantly, helping you reach your destination on time without a hassle.
Advanced Equipment
Car locking systems have evolved, and old tools don't cut it anymore. We've got a wide variety of cutting-edge tools that can work on all kinds of locks, no matter how complex.
Experienced Technicians
Would you rather hire a novice or an experienced professional who has done it all? Our technicians have an in-depth understanding of their craft and take on complicated challenges confidently.
Licensed and Insured
Our crew of professionals is fully insured and licensed to carry out the work. We follow strict safety standards and deliver locksmith services in LA without damages.