The Ultimate Solution for Enhanced Security and Peace of Mind
Welcome to LACA Locksmith Guys, your trusted source for high-quality locksmith services. As a reputable locksmith company, we take pride in recommending and installing Schlage locks, a brand synonymous with security and reliability. In this comprehensive guide, we will explore the different types of locks offered by Schlage and highlight why we recommend their products for all your security needs.
The Schlage Brand: A Legacy of Excellence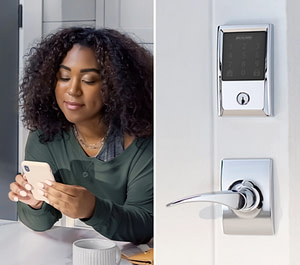 At LACA Locksmith Guys, we believe in partnering with top brands that prioritize customer safety and satisfaction. Schlage has been a trusted name in the industry for over a century, consistently delivering innovative security solutions. With a commitment to craftsmanship and durability, Schlage has earned its reputation as a leader in the lock industry.
When it comes to protecting your home or business, choosing a reliable and trusted lock brand is essential. That's where Schlage Locks shines. With a rich history spanning over a century, Schlage has become synonymous with exceptional quality, advanced security features, and stylish designs. In this article, we will explore the reasons why Schlage locks are considered top-of-the-line and why they are our recommended choice for your security needs.
Types of Schlage Locks for Enhanced Security
Schlage Deadbolts: Schlage offers a wide range of deadbolts, known for their robust construction and resistance to forced entry. Their deadbolts come in various designs, including single-cylinder and double-cylinder options, allowing you to choose the level of security that suits your needs.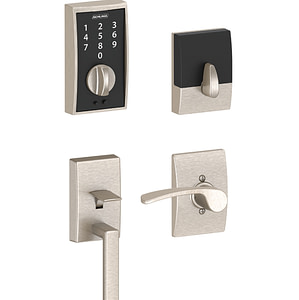 Schlage Keypad Locks: Ideal for residential and commercial properties, Schlage keypad locks offer convenient keyless entry options. With programmable codes and easy installation, these locks provide an added layer of security and eliminate the need for traditional keys.
Schlage Smart Locks: Embrace the future of home security with Schlage smart locks. These cutting-edge locks can be controlled remotely using a smartphone, allowing you to lock and unlock your doors from anywhere. With advanced features like voice activation and integration with home automation systems, Schlage smart locks offer convenience and peace of mind.
Schlage Entry Sets: For those seeking both style and security, Schlage entry sets are an excellent choice. These locksets combine a deadbolt and a stylish handle, providing a cohesive and aesthetically pleasing solution for your front door.
Why Choose Schlage Locks?
Unrivaled Security: Schlage is renowned for its commitment to providing the highest level of security for residential and commercial properties. Their locks are meticulously engineered with cutting-edge technology to thwart even the most determined intruders. Schlage locks are tested against rigorous industry standards to ensure unmatched resistance to picking, bumping, drilling, and other common break-in techniques. With Schlage, you can have peace of mind knowing that your property is protected by a lock that exceeds industry standards.
Diverse Range of Locks: Schlage offers a wide range of locks to cater to various needs and preferences. Whether you require a deadbolt for your front door, a keypad lock for convenient access control, or a high-security lock for commercial applications, Schlage has you covered. Their product lineup includes traditional key-and-cylinder locks, electronic locks, smart locks, and even interconnected locks for multi-family residences. With Schlage, you can find the perfect lock solution tailored to your specific requirements.
Advanced Technological Features: Innovation is at the core of Schlage's prod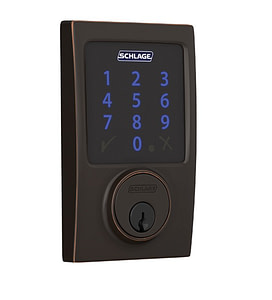 uct development, leading to the integration of advanced technological features in their locks. Schlage's smart locks offer seamless connectivity, allowing you to control and monitor your locks remotely through a smartphone app. With features like keyless entry, personalized access codes, and remote access management, Schlage smart locks provide convenience, flexibility, and enhanced security. Additionally, their electronic locks utilize encrypted communication protocols and sophisticated authentication methods to safeguard against unauthorized access.
Durability and Longevity: Schlage locks are built to last, ensuring durability and longevity in even the harshest conditions. With a focus on using premium materials and employing stringent manufacturing processes, Schlage produces locks that withstand frequent use and resist wear and tear. Whether it's the solid construction of their deadbolts or the precision engineering of their internal mechanisms, Schlage locks are built to provide reliable and long-lasting performance, ensuring your investment is worthwhile.
Trusted Reputation: Over the years, Schlage has earned a trusted reputation among homeowners, businesses, and security professionals alike. With a strong commitment to quality, innovation, and customer satisfaction, Schlage has become a go-to brand for reliable and secure locking solutions. Their locks are widely recognized and recommended by locksmiths, builders, and security experts due to their exceptional craftsmanship and proven track record.
At LACA Locksmith Guys, we stand by our recommendation of Schlage locks for their unrivaled quality, advanced security features, and wide range of options. We are dedicated to providing you with the best locksmith solutions, and Schlage aligns perfectly with our commitment to customer satisfaction. Trust us to install Schlage locks that will enhance the security of your home or business. Contact us today to schedule a consultation and experience the peace of mind that comes with reliable Schlage locks.
Frequently Asked Questions (FAQs)
Are Schlage locks compatible with existing doors?
Yes, Schlage offers a variety of locks designed to fit standard door preparations, making them compatible with most residential and commercial doors.
Can Schlage locks be rekeyed?
Yes, Schlage locks are designed to be easily rekeyed by a professional locksmith, providing you with the flexibility to change your locks without replacing them entirely.
Are Schlage locks resistant to picking?
Schlage locks incorporate advanced features like anti-pick pins and additional security measures to deter picking and ensure your property remains secure.
How long do Schlage locks typically last?
With proper installation and maintenance, Schlage locks are built to last for many years, providing long-term security and peace of mind.
Do Schlage locks come with a warranty?
Yes, Schlage offers a limited lifetime mechanical warranty on their locks, demonstrating their confidence in the quality and reliability of their products.