Comprehensive Locksmith Solutions for Playa del Rey Community
Welcome to our Playa del Rey locksmith services, where we take pride in providing a wide range of professional locksmith solutions for the vibrant community of Playa del Rey in Los Angeles. Our dedicated team of skilled technicians is committed to delivering the highest level of locksmith services for automotive, residential, and commercial needs.
Locked out of your car or need assistance with your vehicle's security? Our automotive locksmith services in Playa del Rey are here to help. We offer an array of services tailored to your needs, including:
Car key replacements: If you've lost your car keys or need a spare set, our expert locksmiths can provide efficient car key replacement services. We specialize in creating new car keys for various makes and models, ensuring you can get back on the road swiftly.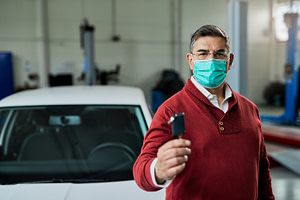 Car key programming: Modern vehicles often feature electronic keys or key fobs that require programming. Our technicians are well-versed in car key programming and can synchronize your key fob with your vehicle's computer system, ensuring reliable functionality.
Ignition repair and replacement: Is your car's ignition system causing problems? Our skilled team can diagnose and repair ignition issues promptly. We offer services such as ignition switch repair, key extraction, and ignition cylinder replacement to get your vehicle back in working order.
Car door lock repair and replacement: Whether your car door locks are damaged or need to be completely replaced, our locksmiths can provide top-quality repair and replacement services. We ensure your car's security and convenience are restored.
Keeping your home safe and secure is our priority. Our residential locksmith services in Playa del Rey include:
Lock rekeying: If you've recently moved into a new home or need to change your locks, our locksmiths can rekey your existing locks to ensure only authorized individuals have access.
Lock repair and replacement: Our skilled locksmiths can repair or replace any type of lock, ensuring your home remains secure. Whether you require a new lock installation or repair for a malfunctioning lock, we have you covered.
Home security systems: Protecting your home and loved ones is crucial. Our home security systems, equipped with features like security cameras, motion sensors, and alarm systems, provide 24/7 surveillance and peace of mind. We customize the system to meet your specific needs and budget.
Emergency lockout response: If you find yourself locked out of your home, our 24/7 emergency lockout response service ensures prompt assistance to get you safely back inside.
We understand the importance of security in your business. Our commercial locksmith services in Playa del Rey include:
Lock installation and repair: Whether you need to replace an old or damaged lock, install a new one, or repair a malfunctioning lock, our experienced locksmiths offer reliable solutions. We provide high-security lock installations, master key system installations, and access control systems to ensure your business remains secure.
Access control systems: Manage access to your business property and specific areas within it using our access control systems. These systems provide convenience and security by allowing only authorized personnel to enter, enhancing overall safety. For more info visit our partners – DoorBird Intercom Technicians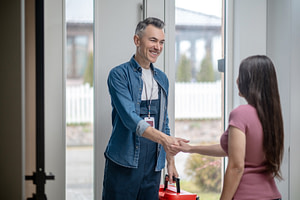 Master key system: Simplify key management and enhance security with a customized master key system for your business. Our team can design and implement a system tailored to your specific requirements.
Keypad installation: Keypad systems offer a secure and convenient solution for managing access to your business premises. Authorized personnel can enter by entering a unique code on the keypad, while unauthorized individuals are denied access. Our technicians can install and program keypad systems to suit your needs, providing a reliable access control solution.
Why Choose Us?
When it comes to locksmith services in Playa del Rey, we stand out for several reasons:
Availability: We are available to assist you with your locksmith needs whenever you need us, including emergencies.
Fast response times: Upon contacting us, we prioritize dispatching a technician to your location promptly.
Competitive pricing: We offer competitive pricing for all our services, providing you with transparent quotes before commencing any work.
Playa del Rey
Playa del Rey is a beautiful coastal community situated in Los Angeles, renowned for its stunning beaches, picturesque views, and a relaxed beach-town atmosphere. With its close proximity to Silicon Beach and other popular neighborhoods, Playa del Rey has become a sought-after residential and commercial area.
As a local locksmith serving Playa del Rey, we take pride in being a part of this thriving community. Over the years, our skilled locksmiths have served numerous residents, business owners, and drivers in the area, delivering high-quality locksmith services at affordable prices.
Understanding the unique security needs of living and operating a business in Playa del Rey, we offer a wide range of locksmith services, including residential lock rekeying, commercial access control systems, and automotive key replacements. Your safety and peace of mind are our utmost priority, and we go above and beyond to provide exceptional locksmith services to each customer.
Whether you reside in Playa del Rey or operate a business in the area, our reliable locksmith services are just a phone call away.
If you require trusted locksmith services in Playa del Rey, look no further than our skilled professionals. Contact us today to learn more about our services and schedule an appointment.