LACA Locksmith Guys – Your Local Automotive Mobile Locksmith in Inglewood
Emergency Locksmith Services
At LACA Locksmith Guys, we understand how frustrating it can be to experience a lockout or other issue with your vehicle's locks or keys. That's why we offer reliable and affordable automotive mobile locksmith services in Inglewood and the surrounding areas.
Whether you've locked your keys in your car, lost your car keys, or need a new set of keys programmed, our team of experienced technicians is here to help. We offer 24/7 emergency locksmith services, so you can get back on the road as quickly as possible.
Car Key Replacement and Programming
One of our specialties is car key replacement and programming. We know how important it is to have a working set of keys for your vehicle, and we offer a wide range of services to ensure that you're never stranded without a way to start your car.
Our services include:
Traditional key cutting and programming
Smart key programming
Transponder key programming
Key fob replacement and programming
We use state-of-the-art equipment and technology to ensure that your new keys work seamlessly with your vehicle's locks and ignition.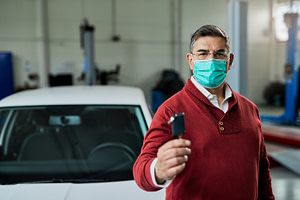 Ignition Repair and Replacement
In addition to car key replacement and programming, we also offer ignition repair and replacement services. A faulty ignition can be a major headache, preventing you from starting your car or causing it to stall unexpectedly.
Our team can diagnose and repair any issues with your vehicle's ignition, or replace it entirely if necessary. We have experience working with a wide range of makes and models, and we use only high-quality replacement parts to ensure long-lasting performance.
Car Lockout Services
If you've locked your keys in your car, don't panic! Our team of experts can help you get back in quickly and easily. We use specialized tools and techniques to safely unlock your car without causing any damage to the vehicle.
We can also provide additional keys or remote fobs on-site, so you can be sure that you always have a spare set on hand in case of emergencies.
Contact Us Today for Reliable Automotive Mobile Locksmith Services in Inglewood
If you need a trusted and reliable automotive locksmith in Inglewood, look no further than LACA Locksmith Guys. We offer a wide range of services to meet your needs.
Contact us today to learn more about our services and how we can help keep you on the road. Call us at (424) 353-4999 or fill out our online contact form to get in touch.