Comprehensive Locksmith Services in LAX Airport Area: Ensuring the Security of Your Automotive, Residential, and Commercial Needs
Welcome to LACA Locksmith Guys, your trusted provider of professional locksmith services in the LAX Airport area. With years of experience and a team of skilled technicians, we are committed to delivering top-quality locksmith solutions for your automotive, residential, and commercial needs. In this comprehensive guide, we will outline the range of services we offer, explain who can benefit from our services, provide insight into our service schedule, highlight general information about LAX Airport, and address frequently asked questions to ensure you have all the information you need.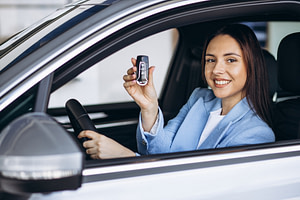 Our automotive locksmith services cater to all your vehicle security needs, ensuring you can navigate the busy roads around LAX Airport with confidence. We offer a comprehensive range of services, including:
Car key & Key Fob replacements: Car key replacement service is the process of obtaining a new or duplicate car key in the event of a lost, stolen, or damaged key. This service is crucial for anyone who relies on their car for transportation, as being without a working key can be inconvenient and costly. A professional locksmith can provide car key replacement services for a variety of vehicle makes and models, including traditional metal keys and more advanced key fobs. With the right tools and expertise, a locksmith can quickly and efficiently replace a car key, allowing you to get back on the road with minimal disruption.
Car key & Key Fob programming: Car key programming is the process of synchronizing a car key with the vehicle's computer system to enable the key to start the engine. This is a crucial service for modern car models that use electronic keys or key fobs. Our car key programming service ensures that your key fob is correctly programmed to communicate with your vehicle, giving you peace of mind that your car will start reliably. Whether you've lost your key or need a spare, our team of skilled technicians can handle all your car key programming needs efficiently and affordably.
Ignition repair and replacement: Our ignition repair and replacement service provides a reliable solution for issues with your car's ignition system. We have a team of skilled and experienced technicians who can diagnose and fix problems with your ignition quickly and efficiently. Our services include ignition switch repair, key extraction, ignition cylinder replacement, and more. We use the latest tools and techniques to ensure that your ignition is repaired or replaced to the highest standards. Trust us to get your car back on the road in no time.
Car door lock repair and replacement: Our car door lock repair and replacement service is designed to provide you with the highest level of security and convenience for your vehicle. Whether your car door locks are damaged, worn out, or require a complete replacement, our experienced locksmiths have the skills and tools to get the job done quickly and efficiently.
Residential Locksmith Services: Safeguarding Your Home and Loved Ones
Securing your home and protecting your loved ones is of utmost importance. Our residential locksmith services offer tailored solutions to enhance the overall security of your property. We provide:
Lock rekeying: If you have recently moved into a new home or need to change your locks for any reason, we can rekey your existing locks to ensure that only you have access.
Lock repair and replacement: Our professional locksmiths have the expertise to repair or replace any type of lock, ensuring that your home is always secure. Whether you need a new lock installed or a broken lock repaired, we are here to help.
Home security systems: Home security systems are designed to protect your home and family from potential threats such as burglars and intruders. Our home security systems provide peace of mind knowing that your home is protected 24/7. With features like security cameras, motion sensors, and alarm systems, we ensure that your home is secure at all times. Our team of experts will work with you to design a customized home security system that meets your specific needs and budget.
Emergency lockout response: If you are locked out of your home, we offer 24/7 emergency lockout response to get you back inside quickly and safely.
Commercial Locksmith Services: Protecting Your Business Assets and Reputation
We recognize the significance of security for businesses operating in the LAX Airport area. Our commercial locksmith services are designed to safeguard your business assets, employees, and reputation. We offer comprehensive solutions, including:
Lock installation and repair: Lock installation and repair services are essential for any business. Whether you need to replace an old or damaged lock, install a new one, or repair a malfunctioning lock, our experienced locksmiths are here to help. We offer high-security lock installations, master key system installations, and access control systems. Our team of skilled technicians is available to ensure that your business is always secure.
Access control systems: Access control systems provide businesses with a convenient and secure way to manage who has access to their property, buildings, and specific areas within them. With an access control system in place, businesses can ensure that only authorized personnel can enter their property, improving overall security and peace of mind.
Master key system: Master keying system is a convenient and efficient way to manage access to your business. This system not only adds an extra layer of security to your business, but also simplifies key management by reducing the number of keys needed for access. Our team at [company name] can design and implement a customized master keying system that meets the specific needs of your business.
Keypad installation: Keypad system installation is a reliable and efficient solution for managing access to your business premises. With a keypad system, authorized personnel can gain access by entering a unique code on the keypad, while unauthorized individuals are denied entry. Our team of experienced technicians can install and program keypad systems to suit your specific needs and preferences, providing you with a secure and convenient access control solution for your business.
Who Can Benefit from Our Services?
Our locksmith services are suitable for a wide range of individuals and entities. Homeowners, property managers, businesses of all sizes, real estate agents, car owners, and more can benefit from our expertise. Whether you need a lock repaired, a key replaced, an access control system installed, or general security advice, our team is prepared to assist you. We work closely with our clients to understand their specific needs and provide customized solutions to meet their security requirements.
Our Flexible Service Schedule: Prompt and Reliable Assistance
We understand that lock and key emergencies can occur at any time, which is why we offer a flexible service schedule to ensure prompt and reliable assistance. Our technicians are available to handle your locksmith needs, including emergencies. Whether you require immediate assistance or prefer to schedule a non-urgent service, we are here to provide efficient and effective solutions. We value your time and strive to arrive at your location promptly, equipped with the necessary tools and expertise to address your locksmith needs. Contact Us 
About LAX Airport
As the primary airport serving the Los Angeles metropolitan area, LAX Airport is a bustling hub for travelers and businesses alike. With millions of passengers passing through its terminals each year, security is paramount. At LACA Locksmith Guys, we understand the unique security challenges faced by individuals and businesses in the LAX Airport area. Our locksmith services are tailored to meet the specific needs of this dynamic environment, providing reliable and effective security solutions.
Frequently Asked Questions (FAQs): Addressing Your Concerns
How long does it take to receive automotive locksmith services?
Our response time depends on various factors, including your location and the nature of the service required. We strive to arrive at your location as quickly as possible, typically within 30 minutes or less.
Can you help with residential lockouts?
Absolutely! Our skilled technicians are trained to handle residential lockouts efficiently and without causing any damage to your property. We can quickly regain access to your home and ensure your security.
Do you offer key fob programming for all vehicle brands?
We provide key fob programming services for a wide range of vehicle brands, including Honda, Chevrolet, GM, Dodge, Chrysler, Jeep, and more. Our experienced technicians have the expertise to program key fobs for most major automotive manufacturers.
Can you install access control systems for commercial properties?
Absolutely! Together with our partners The Tech Guys Doors and Gates, we specialize in access control system installation for businesses of all sizes. Our comprehensive solutions include card readers, keypads, biometric scanners, and other advanced access control technologies to enhance security and control access to your premises.
How can I schedule a locksmith service?
Scheduling a locksmith service with LACA Locksmith Guys is easy. Simply give us a call (Contact Us) or fill out the contact form on our website. Our friendly customer service representatives will assist you in scheduling a convenient service appointment.